Postat av SeaSportal communications den 27. Apr 2021
(Read in English below)
SeaSportals Kvartalsvinnare Q1
Som ni kanske redan sett, i SeaSportals nyhetsbrev, har vi dragit igång en kvartalsvis premiering och lottning. Har du inte fått nyhetsbrevet så ligger det sannolikt i skräpposten. Tanken är att premiera nya deltagare som kommit igång bra under kvartalet samt lotta ut priser till trogna motionärer som använder SeaSportal frekvent. För årets första kvartal är det nedanstående vinnare som får ta emot en t-shirt i funktionsmaterial. Samtliga har haft minst 10 aktiva dagar under kvartalet.
---
PREMIERAS
Nya deltagare - Top3 aktiva dagar
Jan Nilsson 73 dagar
Anna Boman 52 dagar
Evelina 44 dagar
UTLOTTNING
Nya deltagare >10 aktiva dagar
Stefan Albertsson
Therese Boman
UTLOTTNING
Övriga deltagare >10 aktiva dagar
Tobias Holmberg
Per Lundholm
Johan Andersson
Alexander Jernberg
Kent
---
Stort grattis till alla vinnare! Alla vinnare har fått ett meddelande i sin SeaSportal-brevlåda. Om du inte redan svarat oss vilken storlek på t-shirt du önskar, samt vart den ska sändas, så är det dags att göra det nu, så att vi kan skicka ut ditt pris.
Grymt bra jobbat allihopa och kul att ni är med oss!
/SeaSportal-gänget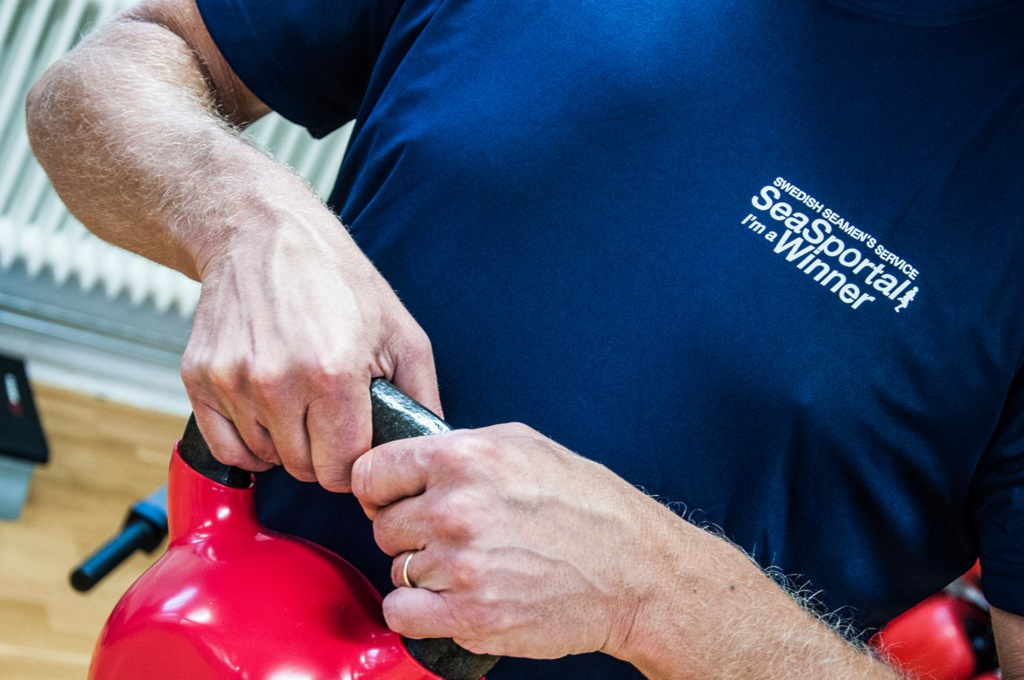 ---
"Jag tycker att SeaSportal är ett bra instrument för att hålla igång. Man kan kämpa mot andra, både med båten såväl som i handelsflottan, och då lättare motivera sig att hålla igång. Kul grej!" - Stefan Albertsson, Jutlandia Sea
---
SeaSportal's Quarterly winners Q1
Starting now, we aim to reward new participants who have had a good start during the quarter, and to raffle prizes to loyal exercisers who use SeaSportal frequently. For Q1, the following exercisers gets a sports t-shirt, since all of them have had more than 10 active days during the period.
---
REWARDED
New participants - Top3 active days
Jan Nilsson 73 days
Anna Boman 52 days
Evelina 44 days
RAFFLE
New participants >10 active days
Stefan Albertsson
Therese Boman
RAFFLE
Other participants >10 active days
Tobias Holmberg
Per Lundholm
Johan Andersson
Alexander Jernberg
Kent
---
Congratulations to all you winners! Good job and thanks for exercising with SeaSportal!
/ Swedish Seamen's Service - SeaSportal
---
I think that SeaSportal is a good tool to stay active. You can compete against others, both with your vessel as well as in the merchant navy, to easily motivate yourself to keep going. Fun thing!" - Stefan Albertsson, Jutlandia Sea
---
Kommentarer
Logg inn for å skrive en kommentar.
Senaste från SeaSportal communications