Postat av SeaSportal den 4. Aug 2020
Click here if you want to know what the Summer Competition is about.
There are already some vessels where all registered members have managed to produce at least 15 points each during summer, well done!
Please send us pictures showing us how you exercise on board your vessel to Seasportal@sjofartsverket.se
The vessel that leads the member recruitment so far is Ramona with three new members! She is followed by Oberon with two new members and a dozen vessels each with one new member.
Press on your ship in the top list to check if you have reached 15 points. Also check which ones you need to motivate to get started :)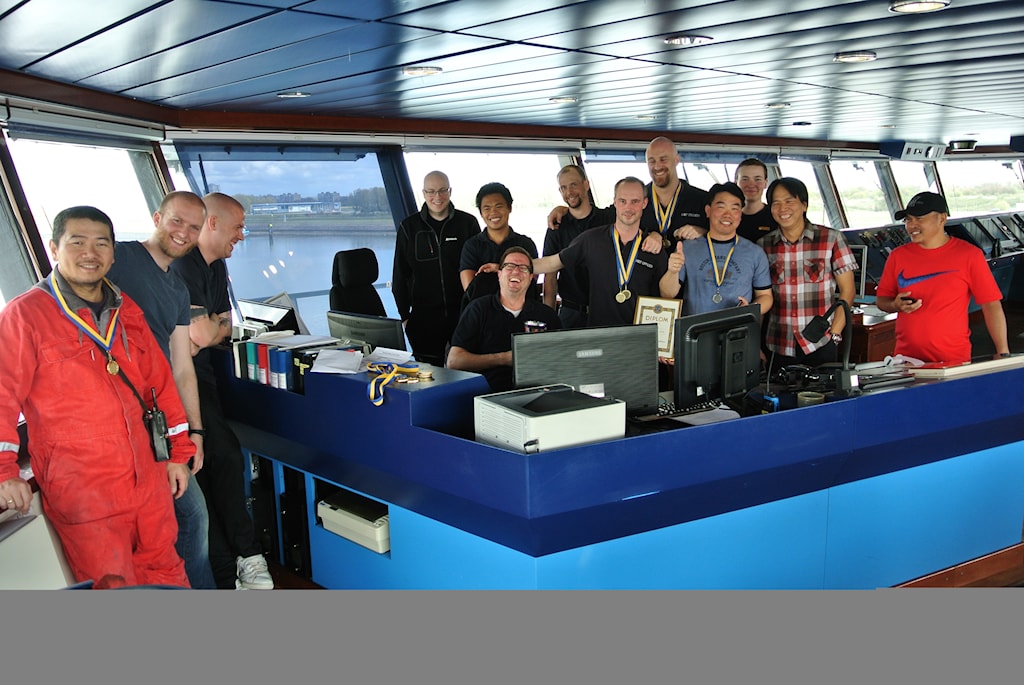 This is on board Ramona a few years ago when they recived the 2th price in Sjöpokalen!
Ramona has so far 12 crew members registered in SeaSportal and 6 of them are currently competing in the Summer Competition.
Good luck!
---
Kommentarer
Logg inn for å skrive en kommentar.